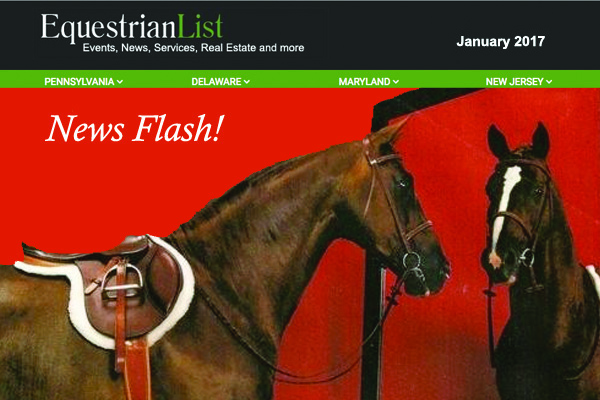 People, trainers, horses, barns, business and sports, all have stories to tell. It's our job at Equestrianlist.com to help you tell your story. To find it, to weave it and transport it out to the public as a marketing tool for you.
We are proud that we have been able to help distribute the services and events of fellow equestrians for the past seven years through our newsletter, website, FB and other means. We continue to grow and love hearing how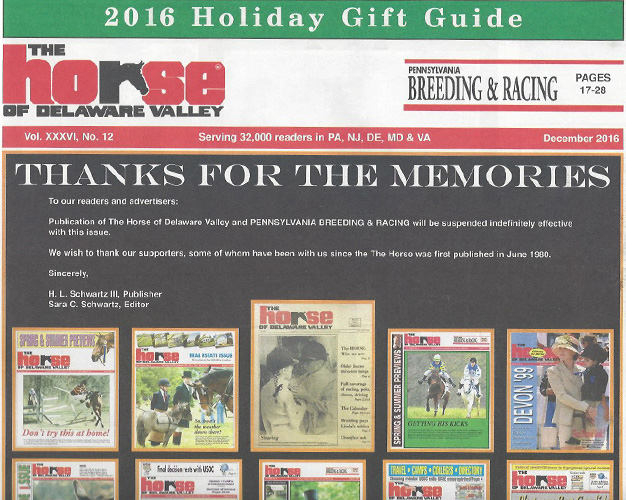 our site has helped a client find and use someone's services.
The Horse of Delaware Valley, a local Pennsylvania print publication, announced that the December 2016 issue would be their last. The announcement was unexpected. We are reaching out to you to let you know that we are trying to pick up the pieces via our digital network. We hope you will support us.
We are in the process of incorporating some of the the fine features that the publication had as well as provide you with a vehicle for your advertising. We plan to have this all worked out by the end of January 2017 if not sooner.
In the meantime, please take a moment to This email address is being protected from spambots. You need JavaScript enabled to view it. with your feedback on what you would like to see. We can not do this without your support!